Wearable Hip Muscle Simulator
$19.97 USD 
$40.00 USD
Save $20.03 USD
Detail Product
Want to have curved hips and a firmer butt without going to the gym?
Achieve a beautiful shape and healthier body with this Wearable Hip Muscle Simulator!     

This Wearable Hip Muscle Simulator
 uses a
low level of electricity that stimulates the muscle.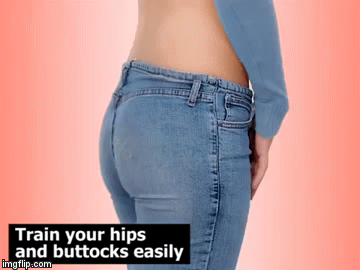 Causing it to contract, just like you're doing crunches or squats, helping to tone and slim that butt
.
Simple way to lift that bum up, you just have to turn this on switching gradually to different settings then you'll feel a vibration that gives a tickling sensation throughout your body.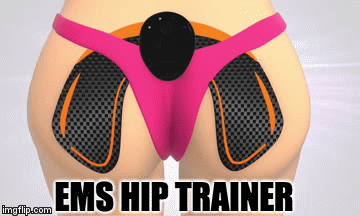 You could tone and sculpt that hips and butt while chillaxing, scrolling through Instagram, and maybe even getting a facial!
FEATURES:
Electronic Muscle stimulation: Stimulate your hip and gluteal muscles. Tone, tighten and firm your hips and buttocks to get the body that you've always want to achieve.
Portable and handy: Gives an endless possibilities in training your booty like while watching

 TV

, while doing the dishes, or even when cooking.
Ergonomic Design: U-shape designed pads cover targeted areas in the buttocks to stimulate nerves where they are most concentrated.
Cost-effective: save time and money from expensive gym subscriptions and give you the convenience of getting amazing results doing workouts.
Quick Result.

You only need to train for 15-20 minutes/day to get that noticeable improvement in just 4 weeks.
Easy to use.

Push-button operated with 6 modes and 10 intensity levels.

You can adjust the intensity of the stimulation and go about with your daily activities.
Safe to use:

100% skin-friendly and pain-free
Charge the device correctly

Attach the device onto the hip pad

Remove the storage sheet

Position the pads onto your hips when laying down

Press the ON/INC button to turn on

Press ↑ button to increase intensity to feel on both sides of your hip 

Flex and enjoy
Achieve the body that you've always wanted without that tiring workouts or going to the gym with this Wearable Hip Muscle Simulator! Getting that nice booty is now easier!
Note
★ Please do not use it when you sleep.
★ These persons should not use this product: Pregnant women, person with skin allergies, people whose body have medical device aids and people who are recovering from surgical operation.
Specification:
Material: PU
Power Source: 2 x AAA batteries (not included)
Certificate: CE/EMC, ROHS-certified
Color: Black & Orange
Size: Approximately 260mm x 188mm x 12.8mm 
Package Includes:
1 x Wearable Hip Muscle Simulator with 1 Gel Pad or

1 Set of Gel Pad Replacement