Self-adhesive Invisible Heel Anti-wear Sticker
$11.97 USD 
$24.00 USD
Save $12.03 USD
Detail Product
Say goodbye with painful digging and rubbing foot specially when wearing new pair of shoes with this Self-adhesive Invisible Heel Anti-wear Sticker!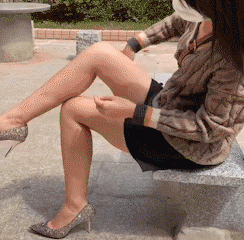 These heel stickers prevent heel or feet from pressure to protect it from calluses, blisters, and irritation.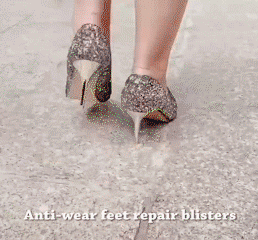 Its oval shape and ultra-thin transparent material make it invisible so no one will know that you have it!
Its high elasticity, breathability and softness gives you high level of comfort even in long hours of standing.
It's water proof and each patch has a strong adhesive to keep the pad in place for a long day of work!

FEATURES
Instant Heel Pain Relief. Helps relieve pain from bunions, blisters, pressure spots, and heel pain.
All day Comfort. Wear it all day, comfortably on any part of the foot to help eliminate pressure and friction.
Use it to any Shoes. The gel is easy to peel off, can be used in any shoes or sandals, stays on so you always have cushion where you need it.
Easy Application. Extra sticky and easy to apply and remove, keep heels from slipping out.
High Quality. Waterproof, preventing dirt from entering and gives better protection to the skin.
Specification:
Material: Gel

Dimensions: 6.7 x 4.3cm (approx. 2.64x1.69in)

Color: Transparent

Quantity: 24pcs
PACKAGE INCLUDES:
12 / 24 / 48 pcs x Anti-wear sticker