Portable Emergency Toilet
$15.97 USD 
$32.00 USD
Save $16.03 USD
Detail Product
Have you ever experienced peeing in the woods because you can't stand it or feeling pee while on the road but a toilet was nowhere to find? 
This Portable Emergency Toilet will help you with that!
This Portable Emergency Toilet is perfect for camping hiking,
while on the road or any outdoor activities!
Made from a high quality PP plastic material, this Portable Toilet has an elastic lead at the mouth of the funnel so it won't cause damage or scratch to your skin. It has an ergonomic design and an anti-spill feature.
Suitable for most bottles, can be used for men, women and children! 
FEATURES:
PORTABLE TOILET. Very handy and easy to carry, perfect for travelling, while on roads, hiking, camping, BBQ parties, or any outdoor activities.

EASY TO USE. Designed with handle, you just have to connect the bottle with it and it's ready for pee.
COMFORTABLE AND EASY TO USE. No more stripping of layers of clothes for women and allows them to pee while standing. For men while heading on a traffic jam this will be your perfect solution.

ERGONOMIC DESIGN. Constructed with handle, this Portable Emergency Toilet is splash or spill free and no back flow.
SAFE MATERIAL. Made from high quality PP plastic material that won't harm or damage your skin.
EASY TO CLEAN. Simply clean it with water and soap and ready to use it again.
Find comfort and relief while traveling on the road, hiking, camping in the woods or any outdoor activities by peeing anytime or anywhere with this Portable Emergency Toilet!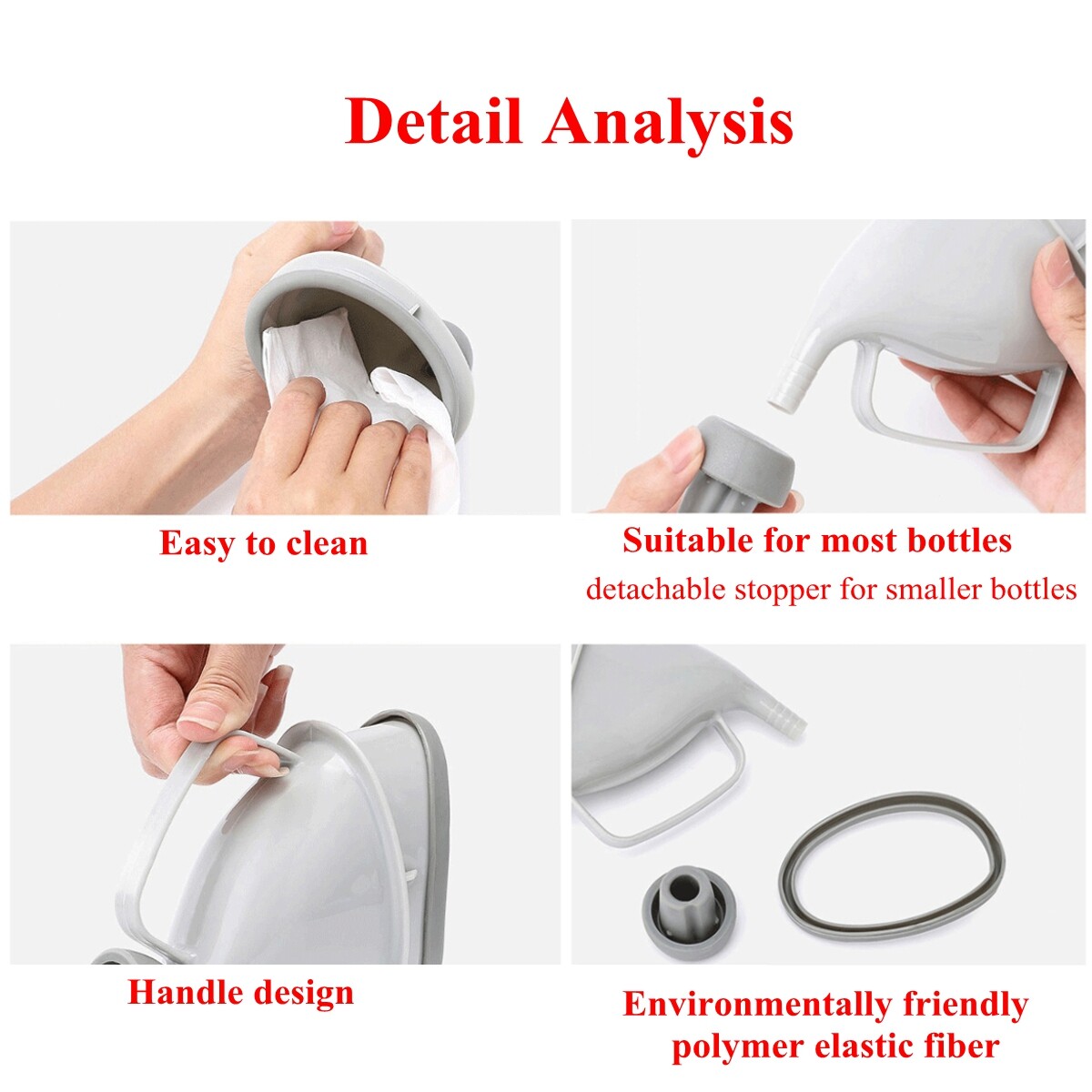 Specification:
Material: PP, safe and environmentally friendly 
Package Includes:

1 x Portable Emergency Toilet