Leak-Proof Period Panties
$12.97 USD 
$25.00 USD
Save $12.03 USD
Detail Product
No more mess on mattress or embarrassing stains on pants with these Leak-Proof Period Panties!
These Leak-Proof Period Panties are women's perfect companion for heavy, wet menstrual period days!
Designed to protect you from stained pants or pajamas caused by heavy menstrual period, post-partum bleeding or for ladies with incontinence issue.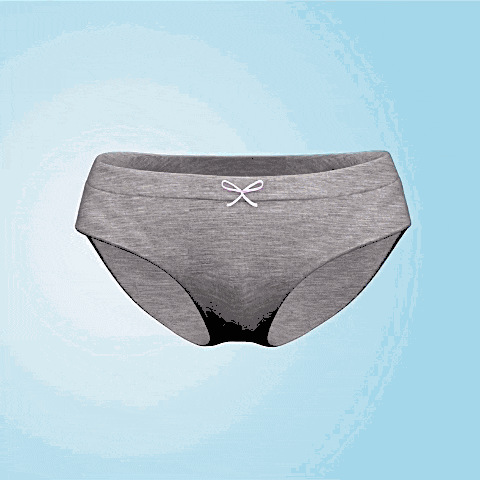 It consists of 2 layer moisture absorbent technology, which allows you to move freely on your red days without any discomfort feeling.
These are made of a leak-proof crotch panel with breathable fabric that keeps you dry and comfortable all day!
We can't stop our periods, but we can stop the embarrassment they sometimes bring!
FEATURES
MAXIMUM PROTECTION. These panties can hold 20ml of menstrual fluid, which is equivalent to approximately 2 regular tampons, keeping you 'Leak Free' throughout the day or night protecting your clothes and bed sheets.
STAY COOL AND FRESH. This fabric is totally breathable making you stay cool and fresh all day in your menstrual days!

GREAT FOR SPORTS AND WORK

. These help you stay dry and comfy during walking or even during workouts and sports.
PREMIUM QUALITY AND SAFE TO USE. Made of high quality cotton material that won't create funky chemicals, weird smells, or itchy rashes. This is totally safe right up against your skin.
MACHINE WASHABLE. These panties are machine washable because of its special material under the waterproof lining.
REUSABLE. Totally reusable, which will help lessen the impact of harmful disposable products on our environment, and not to mention save you extra money.
Package Included:
 Leak-Proof Period Panties x 1 pc