Invisible Back posture Corrector
$22.97 USD 
$46.00 USD
Save $23.03 USD
Detail Product
Starting to lose your natural good-looking posture by having a bending back?

Sitting in front of the computer, standing or just sitting in a single place for a long time causes pain in the back and shoulders.

Using this brace not only improves your sitting posture and relieve soreness, but also increases your confidence.

This 
Invisible Back Posture Corrector is the perfect solution for that!
With repeated use,
it will help resolve poor posture and chronic muscle imbalance.
This Invisible Back Posture Corrector is a non-therapy method to keep you in good posture confidently anytime and anywhere without.
This has an ultra-thin design that can be hidden under your clothes.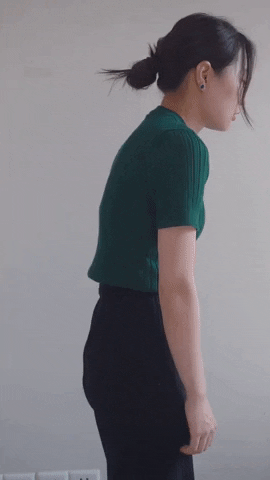 Made from high quality elastic bond cotton fiber and polyester fiber this posture corrector is super comfortable and easy to wear.
CORRECTS YOUR BAD POSTURE.

This corrects your bones and muscles to align properly that restore your good posture.
PAIN RELIEVER. This eliminates, backache,

neck pain, muscle stiffness and strain and improves spinal health.
GIVE YOU RELAXING FEELING. This also helps reduce mental and physical fatigue and stress.
ADJUSTABLE MAGIC STICKER. If making it tight will make it comfortable for you, just simply adjust at the back its adjustable sticker.
INVISIBLE TO PEOPLE AROUND YOU. Because of its slim design you can discretely worn this under clothing.


EASY TO WEAR. Just simply wear it like you're wearing your back pack and the good posture will be yours!

Because good posture is not just your health but will make you look smart and brings a lot to your sense of style. Achieve this with
Invisible Back Posture Corrector!
Material: cotton fiber, polyester fiber
Color: Black, White
Shoulder width: 40-48cm
S For Children (Shoulder Breadth 30-38cm)
M For Adult 
(Shoulder Breadth 35-43cm)
L For Adult (Shoulder Breadth 38-46cm)
1x
Invisible Back Posture Corrector