Anti-Spill 360 Toddler Bowl
$12.97 USD 
$26.00 USD
Save $13.03 USD
Detail Product
No more cleaning of mess each time your baby had a meal with this Anti-Spill 360 Toddler Bowl!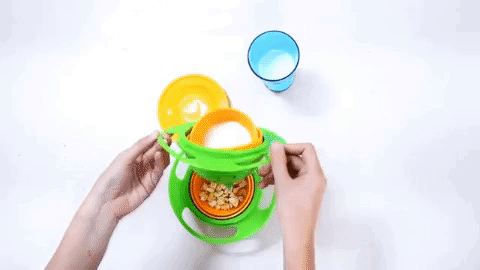 It has a rotating inner bowl that turns 360 degrees and will prevent its content from spilling. Designed like a gyroscope that will definitely be loved by kids to use it for their meals.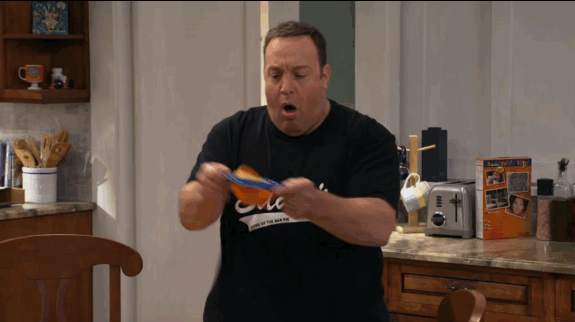 It has three handles for easy carrying and lid to cover food and keep it fresh. Its BPA-free material guarantees that it is children-friendly.
Perfect for use at home, in the car or let your kids carry it to their kindergarten!
Your toddlers will never spill food again ever with this Anti-Spill 360 Toddler Bowl!
FEATURES
NON-SPILL BOWL. It

has anti spill design, in which the inner bowl with gyroscopic motion can rotate 360 degrees to keep dry food inside and avoid food spilling.
ATTRACTIVE DESIGN. It's not only perfect for keeping your kid's mess, but it also looks like a cool planet Saturn that will definitely attract them to eat.

With

3 easy-to-hold handles and lid.
LET YOUR KIDS CARRY IT. Designed with 3 handles so they can carry it easily when they walk around the house. Also comes with a lid for cover to keep the food fresh!
DURABLE AND SAFE.  This bowl is made of 100% food grade PP material, it is BPA free making it safe for your kids.
EASY TO CLEAN AND DISHWASHER SAFE.  Just wash your toddler bowl gently in warm water or put it in dishwasher.
SPECIFICATIONS



PACKAGE INCLUDED


Anti-Spill 360 Toddler Bowl x 1pc